Sweetnisapril
Questa modella è
Online
Offline
49, Vergine, United States, Palm Beach
Ultimo Accesso:
18/05/21 17.02.17
Invia Mancia
Fan Boost
Fai salire una modella al 1° posto
Premendo il tasto, farai sì che la modella Sweetnisapril raggiunga per 60 secondi la prima posizione nella pagina principale. Durante questo periodo, la chat room della modella diventerà più visibile e incredibilmente popolare! Una notifica in merito alla tua azione apparirà all'interno della chat, visibile alla modella e a tutti gli altri utenti della chat. Sweetnisapril apprezzerà certamente questo gesto e te ne sarà immensamente grata!
Solamente gli utenti Premium possono sfruttare al meglio questa funzione:
Gallerie Protette da Password
Dettagli importanti di Sweetnisapril
| | |
| --- | --- |
| Sesso | Femmina |
| Preferenza sessuale | Bisessuali |
| Età | 49 |
| Altezza | >5'4" - 5'6" [160cm - 170cm] |
| Peso | 140 - 160 lbs [60 - 70 kg] |
| Capelli | Capelli Rossi |
| Occhi | Blu |
| Etnia | Bianca/Caucasica |
| Lingue | Inglese |
| Città di provenienza | Palm Beach |
| Peli pubici | Depilata |
| Seno | Taglia L |
| Culo | Grande |
Cosa mi fa arrapare
420
Being caressed
Being treated like a princess
Attention
Chi sono
A happy MILF who loves exploring her sexuality!
Cosa non mi piace
Ugly Behavior
Cosa facciamo nella webcam
Ore lavorative di Sweetnisapril
LUN
Lunedì
02:00 - 06:00
18:00 - 22:00
MAR
Martedì
02:00 - 06:00
18:00 - 23:00
MER
Mercoledì
02:00 - 07:00
18:00 - 23:00
SAB
Sabato
00:00 - 18:00
20:00 - 24:00
Blog
A Bit About SweetnissApril
I am a happy and content retired college professor with a Ph.D. I love sharing my sexuality with you for your pleasure. I am single, dating, and love to share the dirty details that I could satisfy your guilty pleasures.
Room Rules.
1 Please be patient! I like to spread the love around. If you're in a hurry, you should go elsewhere. I have no clock. If you tip me, I'm giving you the time you deserve.
2. Please do not ask me to show you something for 0 or 1 tokens. If you're short, you'll eventually see what you want. I'm sure of it.
3. Nobody wants to hear about your aunt, your mother, etc. We can talk about your fetish in private, group, or spy...
4. NO PICTURES IN MY CHAT!!! I LIKE ANIMATED GIFS AND GLITTERWORDS. You know what I like: cute, sexy, kind, SWEET!!!!
What's Up With All the Dancing?:
I'll keep doing it as long as I can. I've been dancing since I was 5. Hope you enjoy it. If you want to make me stop, TIP ME Silly Goose!!! Or tip 15 tokens to tell me you want more dancing! Some do!!!
My Moderators
Moderators are Annointed in my room. If you come in and have read my profile, I will instantly know because you will be following my room rules and posting what I like to the chat (see profile for more information on what I like and room rules).
I love the attention, so SPOIL ME guys!!! I love my moderators!!!
Clip amatoriali di Sweetnisapril
SoapSuds in the Shower Tease
1:15
Pussy Shaved
1:03
Pillow Humping! Moaning! Cumming! Hot!
3:47
Lista Desideri di Sweetnisapril
1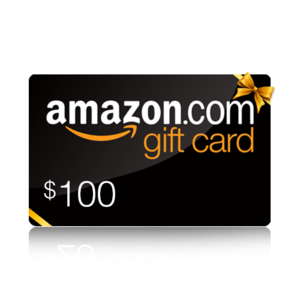 Give your favorite model an Amazon Gift Card which never expires and can be redeemed towards lots of items on amazon.com! Make her feel happy with the most amazing online shopping ever.
Per saperne di più
Welcome to SweetnissApril's Profile!!!
Thank you, and once we are friends, please, please, please write on my comments wall!!!!!! Enjoy my loves! :-)
Спасибо, и как только мы станем друзьями, пожалуйста, пожалуйста, напишите, пожалуйста, в мои комментарии на стене !!!!!! Наслаждайся моей любовью! :-)